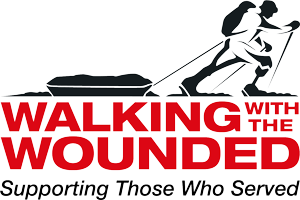 Walking With The Wounded recognise the inherent skills of our armed service personnel and want to complement these qualities, as well as provide support to transfer their skills into the civilian workplace. They offer assistance through our programmes to those vulnerable veterans who have been physically, mentally or socially disadvantaged by their service and assist them in sustaining their independence through new sustainable careers outside of the military. This includes providing support to homeless veterans and veterans in the Criminal Justice System, areas which are too often ignored.
The outcome? Sustainable employment, and independence for them and their families.
0supported
£0.00raised of £2,000.00 goal
All proceeds (ex VAT and delivery) from the first x100 shirts sold will go to the campaign. All profits from any shirts sold after the first x100 will also go to the campaign. Please note the value raised shown in the counter includes VAT and t shirt production costs - the actual amount donated will vary and is specified in the product description. Charityshirts.co.uk makes no profit from this campaign.
Calculating time remaining
Shipping & Returns
How much of the money spent will be donated to the appeal?
All profits will be donated to the Royal Volunteering Service who are coordinating the NHS Volunteer Responders campaign.
Can I return the item?
Can I replace my item if it's the wrong size?
How long will it take to be delivered?
Refunds
Who are Charityshirts.co.uk?
Contact us